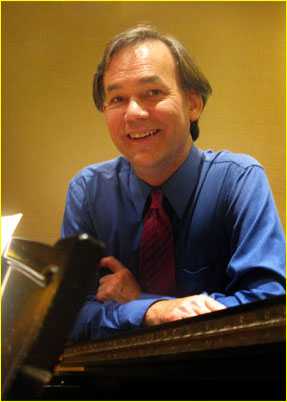 Thank you for visiting Clif Hardin Music!
Clif is a composer, conductor and pianist living in the Washington, DC area. Along with his freelance work in theater, he has served as Director of Music at River Road Unitarian Universalist Congregation since 1983, where many of his arrangements and compositions were first performed. His music is performed internationally, and his Requiem recently had its Carnegie Hall premiere. 
Clif's choral arrangements and anthems are published by Walton Music, Pavane Publishing, Kjos Music Company and Fred Bock Publishing Group. Many self-published choral and piano scores are also currently available. See the Major Choral Works, Choral Music, and Piano Music links for more information.